Check Engine Light Flashing And Car Shaking (This is What It Means)
Are you faced with a shaking car and a flashing check engine light on your dash? If yes, you might be all riled up and confused, not sure what to make of the situation or what to do about it. Luckily, this guide will help you out.
Check engine light flashing and car shaking is usually a sign of a serious fault like an engine misfire which can create an imbalance in the motor and make your car shake or vibrate.
The following article takes you through more in-depth details regarding the issues of a shaking car engine and a flashing check engine light. You'll discover what causes this problem and how to fix it so your car starts running fine again.
Why your car engine is shaking and the check engine light flashing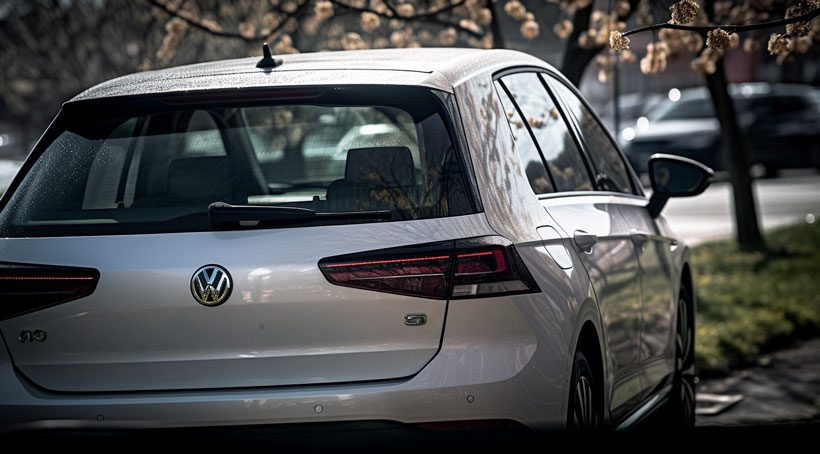 90% of the time, engine misfire is usually the main suspect if your car engine is shaking and the check engine light is flashing.
In general, the check engine flashing and engine shaking means there's a problem with one or more engine components that needs to be resolved immediately.
Some possible sources of this problem could be an unreliable ignition coil, bad spark plugs, fuel supply problem, defective engine sensor, etc.
Multiple car engine components can develop a defect and cause your car engine to start shaking.
Here's a rundown of these components likely to cause shaking the trigger CEL: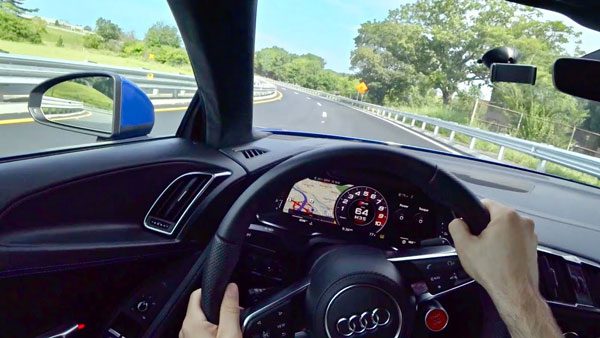 Faulty ignition coil
Ignition coils provide high voltage current to the spark plus require to ignite the fuel/air mixture. If you try running the engine with one or more malfunctioning ignition coils, misfires will occur. The engine will also hesitate, sputter, and may even stall.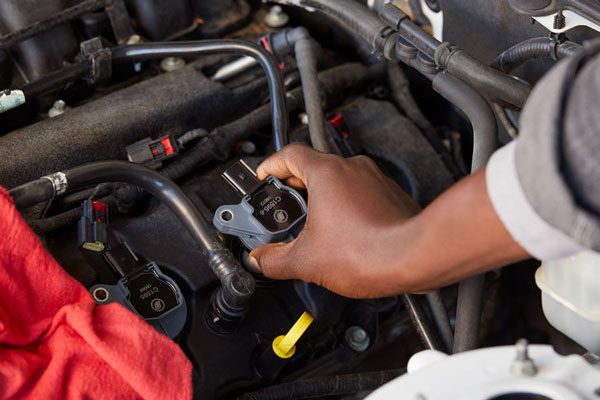 Blocked fuel filter
When you put fuel in your car, it may contain impurities like dirt that are in excess. This dirt is left in your filter, making it become blocked over time. A clogged fuel filter is unable to keep the fuel flowing as required, causing problems with the car engine.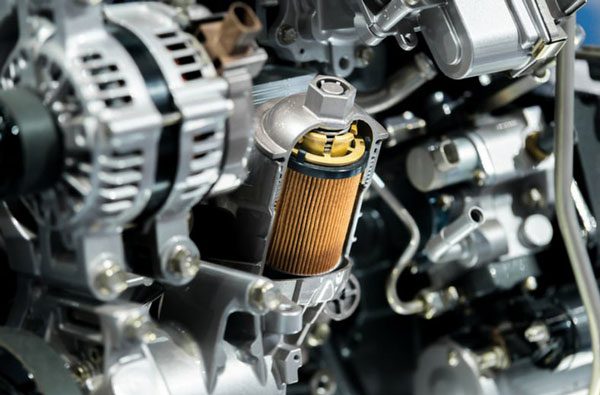 Bad fuel injector
Modern cars now use the direct injection technique to transmit fuel to the engine cylinder. If the injectors are faulty or leaking, they're unable to send the right amount of fuel to cylinders, resulting in an engine misfire that causes your car to shake and the check engine light to illuminate.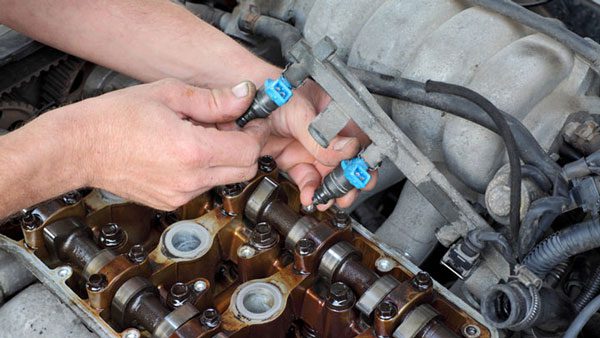 Bad spark plugs
Another common reason behind misfire that results in CEL flashing and car shaking is bad spark plugs. If one or more spark plugs start malfunctioning, the affected engine cylinder will misfire. If this continues, you'll experience a rough and shaking engine and the engine warning light will come on.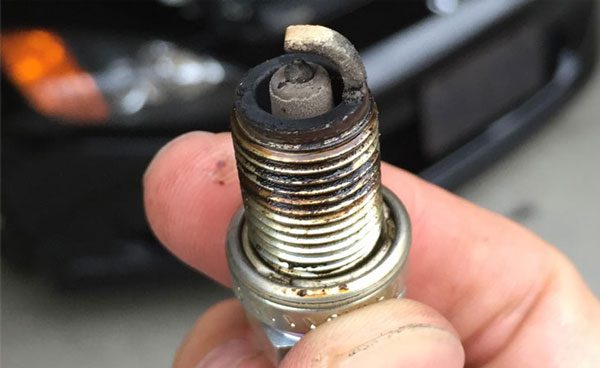 Bad engine sensor
As you already know, all modern car engines come equipped with multiple sensors to help keep the engine in top condition. When one of these sensors starts malfunctioning, it adversely affects engine performance, resulting in issues like shaking, poor fuel economy, loss of engine power, and even stalling.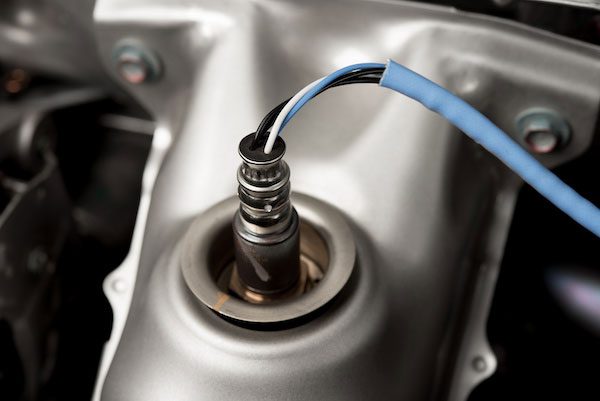 Idle air control valve issues
The idle air control valve is responsible for controlling engine speed by permitting airflow to pass round throttle plate using the integrated conduit in throttle body. When the valve is faulty, it affects how much air enters the engine in idle mode, resulting in a misfire and shake. The CEL will surely come on as well!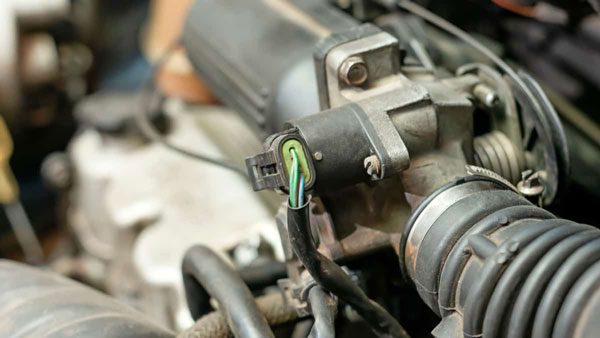 How do you fix a car that is shaking and the check engine light is flashing?
The first step on how to fix the "check engine flashing and car shaking" issue is to run a check engine light diagnostic using a code reader. Without inspection, it can be hard to predict the exact cause for the engine to shake and the CEL to come on.
Luckily, the check engine light flashing means there is a high chance an engine fault code has been stored in the car's computer memory. Scan the codes with an OBDII scanner or have your local auto parts shop do it for you.
Once you obtain the codes, it will be much easier to know where to start when diagnosing the issue.
If the error codes indicate a fuel pressure problem, consider replacing your fuel filter and inspecting the fuel system for leaks or blockages.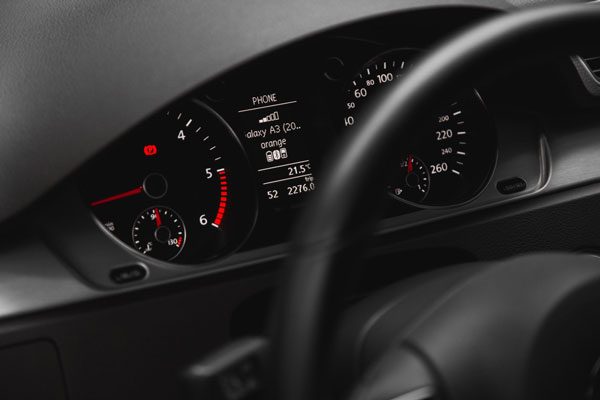 If the codes return an issue with gasoline ignition in the cylinder, consider replacing the spark plugs and ensuring that the ignition coils are functioning correctly.
For a failing engine sensor issue, the trouble code can help you accurately determine the specific sensor that's problematic. You can then go ahead and change the sensor and then erase the trouble code from your car computer to help fix this kind of issue.
What if the problem is a malfunctioning idle air control valve? You can easily tell if this is the issue you're dealing with if the shaking goes off when you start driving your car.
Why is check engine light on and car shaking when stopped?
Your car shaking when stopped is unusual. It ought to run smoothly when you stop. So, what could have caused the engine to start shaking when you stop driving your car?
Worn-out or dirty spark plugs are one possible reason. Such sparks are unable to fire properly and produce the spark your engine requires to ignite the fuel, resulting in an engine misfire that causes the engine to shake.
A faulty or dirty fuel intake system can also cause the engine to shake when you stop. This is because it's unable to deliver even amounts of fuel to the engine. Lack of continuous and even supply of gas causes the car to start shaking.
Loose, disconnected, or worn-out vacuum hoses could also be a source of problems ranging from engine misfiring to power loss, and even engine stall and shut down.
Other possible causes for CEL to come on and car shaking when stopped include broken motor mounts that keep your engine attached to the car. If the timing belts and other belts become worn out or misadjusted, they can also engine shaking and strange noises.
As you can see, there are many possible causes for the engine to shake and CEL to come on when you stop. Therefore, the best thing to do is take your car to a mechanic for a diagnosis of the fault codes and thorough inspection that helps establish the exact cause.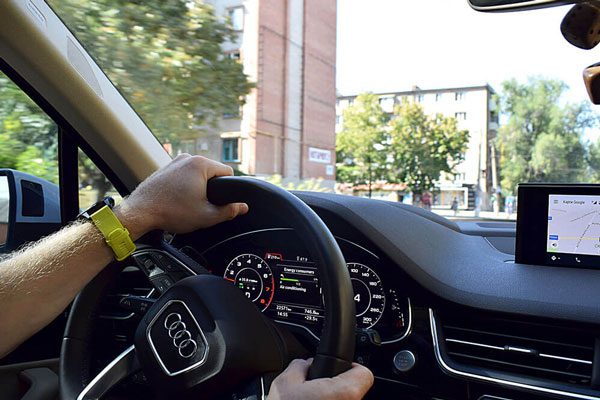 Make sure you have the underlying problem fixed on time to avoid mutating into a major repair that costs you a lot of money.
Why is the check engine light flashing and car shaking when accelerating?
Flashing engine light and car shaking during acceleration indicate a misfire. As we said earlier, misfires arise from various issues including bad spark plugs, faulty ignition coils, bad fuel injector, blocked fuel filter, faulty idle air control valve, and so on.
Generally, whenever you see a flashing CEL, it is telling you something is seriously wrong with your engine and you should stop driving your car. We advise you to pull over your car when this happens.
If you choose to ignore the warning light and keep driving, you risk destroying your car engine.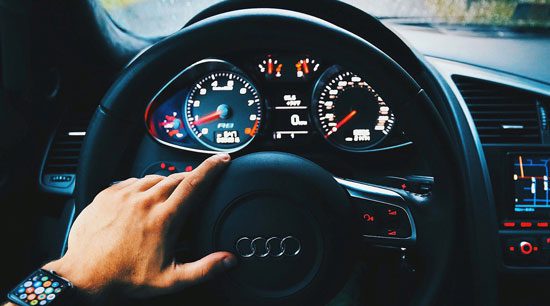 If you must drive, drive your car straight to the nearest repair shop. Drive the car slowly and don't speed it up so you don't cause more damage that's costly to fix.
A reputable mechanic will start by pulling the fault codes that triggered the engine light to come on from your car computer. They'll then use them to diagnose your car for the issue causing the car to shake during acceleration.
Why is your car shaking and check engine light on after oil change?
If your car started shaking and the check engine light came on after the oil change, this is your part. This is usually caused by a variety of issues. The most common issue is low oil pressure.
After the oil change, the new oil sits in the oil sump. The oil pressure sensor will then detect low oil pressure and trigger the engine light to come on.
Luckily, running your engine for just a few minutes will help circulate oil through all parts of the engine. The sensor will then gauge the oil pressure and turn off the check engine light.
Other possible causes for the CEL to illuminate and the car to shake after an oil change include:
Not resetting the oil counter
Not fitting the oil cap correctly
Not putting back the dipstick tube correctly
Using the wrong grade of engine oil
Overfilling your engine with oil (this makes the engine misfire and become sluggish)
To fix the flashing CEL after an oil change, you'll first need to ensure you look for the minor issues above and correct them.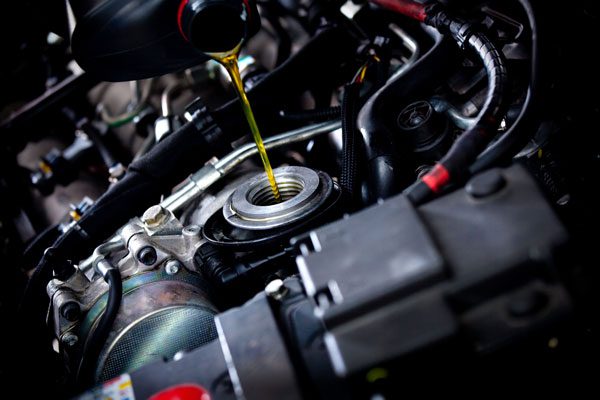 If the light doesn't go away, get your car computer scanned for the error codes to find out what caused the check engine light to come on. This will give your mechanic an idea of where to look to find the cause of the shaking and CEL illuminating and offer the best repair.
Should I keep driving my car if it is shaking and engine light flashing?
NO! You should not continue driving your car if it is shaking and the check engine light is flashing. This scenario is a clear sign that your car is undergoing a severe misfire.
And if you continue driving your car when it's having this issue, you could easily damage the catalytic converter or cause other costly damages to other engine components.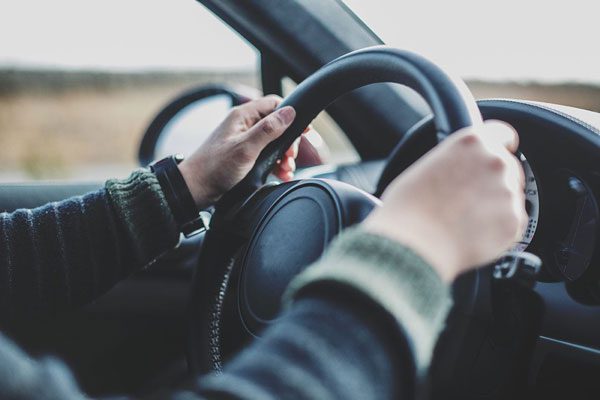 The flashing check engine light alone is enough warning that you shouldn't drive your car. It means that a serious issue is affecting your engine and needs immediate action.
Rather than risk damaging your car, avoid driving your car if it starts shaking and the CEL is illuminating.
Have your car towed to your mechanic so that they diagnose it and fix the problem early enough before it turns into a bigger problem.
If your car is shaking and the check engine light is flashing, it could be a sign of a serious problem with your car's engine or transmission system. In some cases, this issue could also be associated with other common problems, such as flashing stops accelerating or issues after rain. To learn more about these potential causes and what you can do to fix them, check out our articles on
flashing stops accelerating
and
check engine light after rain
. These articles provide helpful tips and insights on how to troubleshoot and solve these issues, so you can ensure the safety and reliability of your vehicle and avoid any potential accidents or damages.
Frequently Asked Questions:
1. Why is my car shaking and engine light blinking?
Your car is shaking and the engine light blinking due to engine misfire. Since there are many possible causes for engine misfires, we recommend scanning your car computer to get the fault codes that triggered the CEL to come on. These will point you in the right direction when trying to diagnose your car for the exact cause of the misfire.
2. Can a misfire cause shaking while driving?
Yes, a misfire can cause your car to shake while driving, especially at high RPMs. The cylinder usually feels like hesitation or shaking when your car is running. This shaking effect will cause the check engine light to come in modern vehicles.
3. Can low oil cause car shake?
Yes, low oil can cause the engine to vibrate. When the engine oil levels run low, the friction between engine components increases, resulting in vibration when driving, especially at higher RPMs. Low oil levels also mean not enough oil circulation and the oil pressure sensor will trigger the check engine light to come on.
Final Verdict
A shaking vehicle and a flashing check engine light is usually a sign that your vehicle is firing on at least one of its cylinders. The most common reasons for the misfire include ignition-related problems, dead or clogged fuel injectors, blocked fuel filter, dirty or worn-out ad spark plugs, or even a bad engine sensor.
Proper diagnostics is the key to finding the exact culprit causing your car to shake and the check engine light to flash. The fault code that triggered the code is stored in the computer memory and retrieving it will help point you in the right direction when diagnosing the underlying issue.
Remember, continuing to drive your car with CEL flashing may only create bigger problems like killing the catalytic converter which will then cost you much more in repairs.